Experience Whistler Resort
Whistler, British Columbia one of Canada's best skiing and mountain biking resorts. Whistler offers leisure and amazing views only 120km away from Vancouver. Together with Vancouver, Whistler hosted the 2010 Olympic and Paralympic Winter Games in BC.
About Whistler Creekside
Learn why Whistler Creekside is the best place in Whistler!
Find out more »
Summer Activities
Summertime in Whistler is great. Days get longer and the weather heats up in the mountains. Get up on the mountain and enjoy the great outdoors!
Find out more »
Biking in Whistler Creekside
Whistler Creekside is quickly becoming a favourite for mountain bike riders in the summer!
Find out more »
Weather
Stay up to date with the weather on Whistler Blackcomb by checking out the forecast now!
Find out more »
Shopping in Creekside
Whistler Creekside offers a variety of unique shopping opportunities for visitors and locals.
Find out more »
Dining In Whistler
Choose from over 20 eateries in Whistler Creekside to make sure you have the best meal in town. From takeout to fine dining theres something for you.
Find out more »
Webcams: Whistler
Take a peek at what's happening up top with the Whistler Mountain Webcams.
Find out more »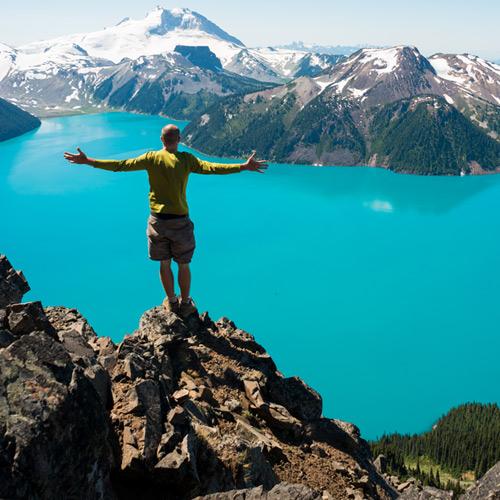 Webcams: Blackcomb
Official Webcams straight from Blackcomb Mountain, so you can judge conditions for yourself.
Find out more »
Creekside for Families
Whistler Creekside is an amazing place for the whole family! Bring the kids and the grandparents to enjoy a Whistler vacation!
Find out more »
Winter Activities
We love snow here in Whistler. It's always a good sign when the mountains are full of the white stuff. In Whistler Creekside you're right in the heart of the action and only steps away from the gondola.
Find out more »
Whistler Blackcomb Snow Conditions
Check out the latest snow conditions on the mountain.
Find out more »
Lift Tickets
A lift ticket is more than a day of skiing it's a pass for a day of adventure on Whistler Blackcomb. You can purchase lift tickets in advance by phone or ordering online.
Find out more »
Equipment Rentals
Don't have any gear? No problem, you can rent skis, snowboards, and mountain bikes right here in Whistler Creekside!
Find out more »
Whistler Blackcomb Snow School
All ages are welcome at the Whistler Blackcomb Snow School. There's a range of ski & snowboard lessons in Creekside so everybody can learn.
Find out more »
Après
Everybody loves a little après on a nice patio in the sunshine. This is every skiers favourite part of the day, when the boots come off and relaxation begins.
Find out more »
Whistler Events
Keeps up-to-date with what's happening in Whistler with our event calendar. There's always a variety of activities going on in Whistler.
Find out more »
Whistler has it all! From world-class restaurants, bars, and spas, to galleries and boutiques galore. Here for the winter? Try your hand at some skiing and snowboarding on Whistler Blackcomb or get out into the backcountry on a snowmobile. Summertime in Whistler also offers tons of activities to do including mountain biking, rock climbing, golfing, hiking, paddleboarding, river rafting, and so much more.