Take a Lesson with Whistler Blackcomb Snow School
One benefit to a ski vacation in Whistler Creekside at Legends is that you are literally right outside the door to the Creekside gondola.
Build Your Skills and Have Fun!
Whistler Blackcomb is home to some of the top athletes in the world — both skiers and snowboarders. Many of the ski and snowboard instructors are top level athletes themselves, and love teaching tricks and tips that will take you to the next level.
Snow School: Lessons For All Levels
But then again, if you are an absolute beginner, there's a place for you, too. There are lessons for everyone at Whistler Blackcomb.
Private Lessons
And if you really want to get down and dirty and hone your skills, a private lesson is just the thing. Take the time to really learn what you need to know to ski like a pro — or your version of a pro :) It's a great chance to really make the most of your time learning.
Private Telemark lessons are available for groups of up to five people with similar abilities.
Adult Lessons
MAX 4 (4 people) group ski lessons are available, as well as multi-day Camps that put skiing at the forefront of your Whistler Creekside vacation. No more than four people per instructor means you get more of what you want - mileage, attention, value. It's simply the best way to maximize your time on the mountains. Join us in a MAX4 lesson to build your confidence while you learn & discover our incredible mountains.
Kids & Youth Lessons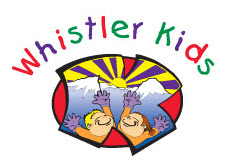 Whistler Kids is the name of the program for kids 3 years old to 12 years old. For the true beginners, take a look at the Blackcomb Snow School, equipped with its own training area and magic carpet. The magic carpet lets the littlest skiers learn the ropes without having to also navigate the ins and outs of a tow rope or chair lift. This area allows kids to develop at their own pace in the safety of a fenced off beginner run.
The instructors at Whistler Kids love teaching kids. They have special chosen to focus on kids nad are known for their fun attitude and heaps of patience with the little ones. There are three different kids programs including age groups three and four year olds, five and six year olds and seven to 12 year olds.
For the teens (13 & 18 years old) there's Ride Tribe, Park Freeride and Momentum Mogul clinics. Ride Tribe is simply a group of equal skilled riders hitting the slopes with an instructor for a day for skiing or boarding. The Park Freeride groups pair up advance riders with and instructor for a day of riding the Whistler or Blackcomb terrain park or half pipes. Momentum Mogul Clinics are led by 2 x Olympians John Smart and Tami Bradley, teaching kids the skills needed to carve through mogul terrain.
Adaptive Lessons
Whistler Blackcomb working with The Whistler Adaptive Ski & Snowboard Program offers guests with special needs opportunities to fully participate in snow sports. Certified instructors, guides, and assistants help those with both physical and cognitive disabilities access the slopes of Whistler Blackcomb.